Welcome...
...to the website of Cherlyn Michaels, contemporary novelist--author of Counting Raindrops Through a Stained Glass Window and First Fridays.
"The surest way to ruin a relationship is to marry the man you love."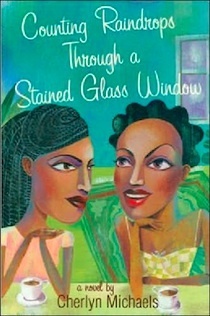 "Ms. Michaels definitely has a way with words and, with her new novel, has managed to hook this reader . . ."

–J.D. Mason, author of Don't Want No Sugar



"Cherlyn Michaels is an exciting new author who's debut novel, Counting Raindrops Through a Stained Glass Window, will have readers across the nation talking. The novel immediately captures your attention during the prologue and holds it until the very last page.

Vanella Morris is a single successful woman, who's afraid of commitment. She's in a long term relationship with Alton Goode, who would be considered by most women as their idea man-successful, good looking, family oriented and the list goes on. Vanella has to decide on whether her fear of commitment is worth her losing the love of her life.

The novel has several scenes with Vanella and some of her girlfriends. The interactions between the friends will have you laughing and thinking at the same time. As you read the novel, be prepared for some twists and turns.

Michaels has written a winner and I'm eager to read her next one. Counting Raindrops is a must read-don't be left out. Read it for yourself."

–Shelia M. Goss, My Invisible Husband
"It's just business...nothing personal."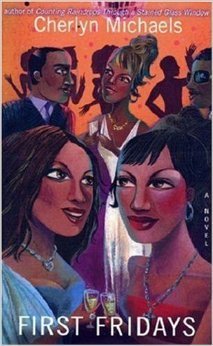 Booklist

"Naja Rodgers figures she can open her Internet cafe in just a few months, so in the meantime she'll continue to work at the job she disdains. But then she's let go. The misery of starting again from scratch is all she can think about when her best friend convinces her to attend the St. Louis chapter of First Fridays, an African American networking organization, in hope of meeting an investor. After a couple of duds, Naja meets Russ King, who is not only interested in her idea but also happens to be magnetic, dark, and handsome. Naja is hesitant to take him on as anything more than a business partner, but Russ soon overcomes her reluctance. Problem is, Russ soon overcomes Naja herself. Slowly but surely he isolates her from her friends and assumes control over her life. Michaels weaves an ever-increasing tension into her story to create a truly compelling read with a satisfying ending."
–Maria Hatton